PUPPY PRICES:
 MALE OR FEMALE PUPPIES IN BLACK WHT & TAN, LIVER WHT & TAN, BLACK  WHITE,  LIVER WHT AND BOTH COLORS IN ROAN $1100
~subject to change~
(LIMITED REGISTRATION)
(Spay/Neuter Agreement)
~We NO longer offer full registration (breeding rights), pet companion (limited registration) puppies only!! We have had to many bad experiences with some breeders!!!
WE DO NOT OFFER STUD SERVICE EITHER!
THERE IS A $200 (NON-REFUNDABLE) DEPOSIT REQUIRED TO HOLD YOUR PUPPY, REMAINDER PAID TO ME IN CASH AT TIME OF PICKUP. (PLEASE THINK THE PUPPY PROCESS OUT THOUROGHLY BEFORE PLACING A DEPOSIT! PUPPIES ARE A BIG RESPONSIBILITY AND A LIFETIME COMMITMENT) :-)
______________________________
All puppies will come with their tails docked, unless full European (natural tails)...if you are 1st pick puppy and would like the tail left natural you must choose your puppy by 4 days of age...we no longer remove dew claws!
ALL DEPOSITS CAN BE MAILED TO 
Kathy Walls
1273 Kirk Trl
Holladay TN 38341
 or you can do a Wal-Mart to Wal-Mart money transfer for a deposit or certified bank check.
All deposits are NON-REFUNDABLE but transferable 1X to any up-coming litter :-)
 THE REMAINDER MUST BE PAID IN CASH ONLY!
Note On Deposit Transfers:
Puppies are chosen in order deposits are received, if you choose to transfer your deposit to another litter you will Forfeit your original spot on the waiting list!
All puppies that are to be shipped via Airlines must be paid in full by 6 weeks of age and can be made by certified bank check or money order. There will be an additional fee of $250 for the cost of shipping crate, Vet check & Vet Health Certificate and the fuel surcharge to and from the Nashville International Airport.
THIS DOES NOT INCLUDE THE COST OF SHIPPING
Ground delivery is available 
 
Thank-you
Kate Walls
HeavenSent Springers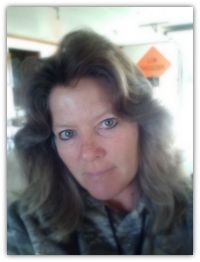 419-460-4094
heavensentspringers26@gmail.com